Benefits
0g Trans Fat
Dairy Free
Gluten Free
Grain Free
No Added Sugar
Soy Free
Note: Here at Birch Benders, we believe that every day can be a little sweeter, more thoughtful, and that the best moments in life are spent around the table with the ones you love. Please consult the details on our packaging for the most up-to-date information. Packaging, as well as formulas, may vary. Just as quickly as the Colorado weather changes, so does; the growing appetite for pancakes, innovation at Birch Benders, new and improved recipes, and packaging changes. We're on a mission to bring people together and make your favorite foods better. So when we aren't out bending birches or on a quest to hike the highest mountain, we are out improving our wholesome, high-quality ingredient products. Thank you from the Birch Benders family, and remember to fill your day with deliciousness, stacks, and fun!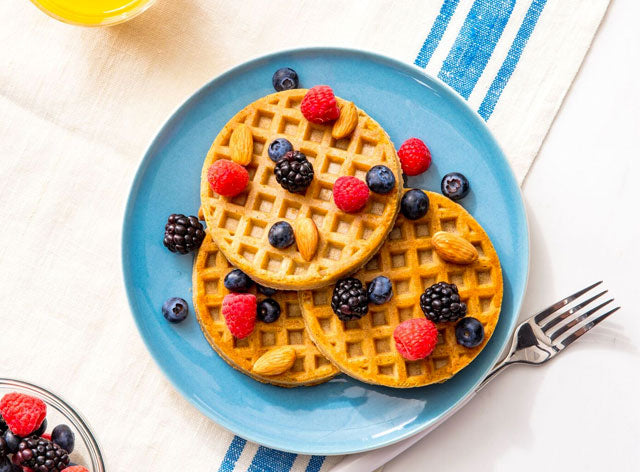 The perfect breakfast treat for the modern caveperson

?

Blueberry Paleo Frozen Waffles! Made with a unique blend of coconut four, tiger nut flour, and cassava, these waffles are sure to satisfy your cravings while keeping you true to your paleo lifestyle. With ingredients sourced from around the globe, these waffles are the result of some serious hunting and gathering.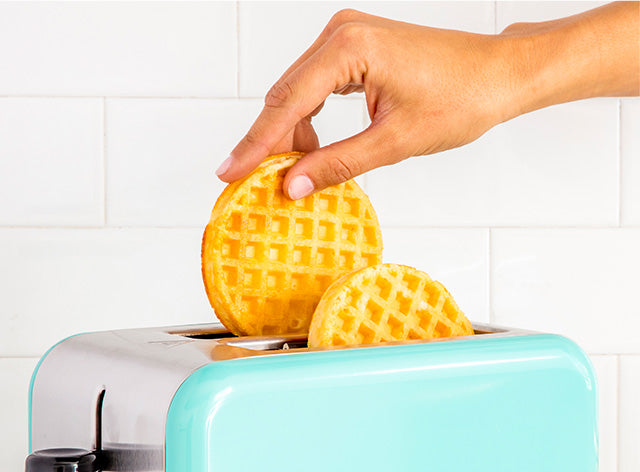 All you need is a toaster.
Heat waffles on lightest or lowest setting until hot & crispy! May require two toastings. If using a conventional oven, preheat to 400°F and heat waffles for 4–8 minutes.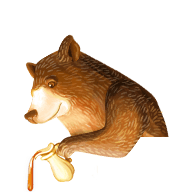 <! –– Bazaarvoice Shopify Integration Version 2.1 ––>