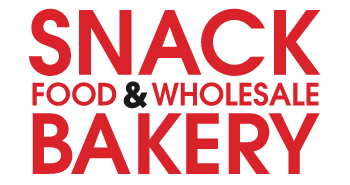 State of the Industry 2018: Breakfast focuses on flavor, health, convenience
Market data
Sales in the frozen breakfast food category saw a healthy rise for the 52 weeks ending March 25, up 4.58 percent in dollar sales to $3.4 billion, according to IRI, Chicago
Frozen waffles improved by 5.15 percent to $916.1 million. Among frozen waffle brands, the Kellogg Co. Eggo leads the pack by a wide margin, with its product lines combining for over 70 percent market share. Overall frozen waffle sales for Kellogg rose 8.16 percent to $674.5 million. The core Eggo line, which accounts for over 55 percent market share, was up 8.29 percent to $506.3 million in sales, while Eggo Thick & Fluffy was up 1.73 percent to $59.6 million. Eggo also did a special Marvel Spider Man LTO that pulled in $6.9 million for the IRI reporting period. Private label sits in the No. 2 slot for frozen waffles, with store brands increasing dollar sales by 5.61 percent to $167.8 million.
The frozen breakfast entrées segment—which includes frozen French toast and pancakes—was up 5.68 percent to $660.2 million, per IRI. Frozen pancake specialist De Wafelbakkers saw sales rise to $76.0 million, up 16.43 percent. Kellogg's Eggo Minis frozen pancakes grew 14.17 percent to $28.9 million. The Eggo Bites line—mini on-the-go Chocolate Chip pancakes—grew 9.13 percent to $9.3 million. Good Food Made Simple, which has a clean-label focus, saw its frozen breakfast offerings continue growth, up 12.69 percent to $5.4 million. The frozen foods company includes which include Belgian-style pancake bites, in original and banana, as part of its morning lineup.
Looking back
Over the past two years, the Eggo brand has seen a visibility boost via the popular "Stranger Things" Netflix series thanks to a key character's strong affinity for the products. Seeing an opportunity, Kellogg coordinated a retro-styled Eggo food truck to be outside the Hollywood premier of the second season in October 2017. The brand also released a nine-course menu so fans could pair an Eggo with each episode of the second season of the show.
Eggo dominates the waffle category, with private label the only other major player, says Lizzi Ackerman, co-founder and CMO, Birch Benders, Boulder, CO. "That's because people haven't had a chance to try new and exciting brands. The challenge with frozen waffles is that most of the co-manufacturers are at capacity. Frozen waffles in particular are a category that's lagging in innovation because of that capacity issue."
Waffle and other frozen breakfast brands are attempting to add protein to their products, whether whey or plant-based, Ackerman says. "We're finding ways to sneak in protein without compromising taste. It definitely presents challenges in some ways to manufacture products that aren't way too expensive for consumers."
Birch Benders continues to see the paleo trend taking root in the breakfast category and recently rolled out its own paleo waffles. "I don't even see it as a trend—it's a lifestyle so many people have adapted," Ackerman says. "People enjoy paleo products because they make you feel good. We're going to continue to see the 'paleofication' of everything."
For full article, click here.
VIEW PRESS PAGE