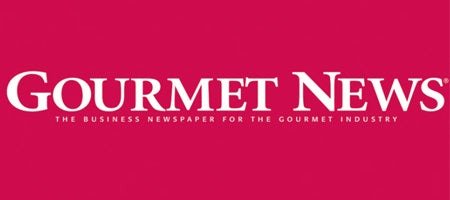 How to Have Your Paleo and Your Pancakes Too
Birch Benders recently launched frozen Toaster Waffles as the latest extension to the company's range of just-add-water pancake and waffle mixes, adding convenience to the breakfast menu for a fan base that includes Paleo eaters and gluten-free followers as well as those who just want the comfort of Saturday morning breakfast eaten at the kitchen table in jammies and fuzzy slippers. The new Birch Benders Toaster Waffles are offered in four varieties from the freezer case: Homestyle, Buttermilk, Paleo and Protein. All inspired by Belgian waffle recipes without being too thick to fit into the toaster, they're crispy on the outside and fluffy on the inside, and they can be enjoyed with or without a hearty glug of maple syrup.
They add extra convenience while keeping Birch Benders' insistence on feeding a craving for a tall stack with clean ingredients and the respect for structured eating plans that ordinarily don't allow carbohydrate-heavy glutenous breakfast options. The line of just-add-water mixes includes familiar American flavors: Classic Recipe, Buttermilk, Chocolate Chip and Blueberry for those who crave comfort but are not tied to the rigors of a structured diet plan. They're Protein, Peanut Butter Protein, Paleo, Pumpkin Spice Paleo, Banana Paleo and Gluten Free for those who are following Paleo or gluten free regimes, and Pumpkin Spice and Six Grain Cinnamon for those who have something else in mind.
They're all the brainchildren of Birch Benders co-Founders Lizzi Ackerman and Matt LaCasse, wife and husband who started their company in Boulder, Colorado not long after they graduated from college. "The original idea of Birch Benders stemmed from hunger. Matt opened his fridge one day, craving pancakes, and all he had was eggs. So he thought, 'What if I could crack an egg over a griddle, but instead of getting an egg, I could get a pancake?'" Ackerman said. From there, the idea took charge, and the two went to work to figure out how they could package pancake mix into an egg-shaped package and then discarding that idea in favor of putting a mix into a glass jar that was, in spirit, an egg shell, and finally deciding to let go of the eggshell idea altogether in favor of a professionally designed stand-up pouch.
That evolution took them about three years from the time they incorporated their company in 2011 until they launched their brand into the national market at Natural Products Expo West in 2014. Their 2014 national launch at Expo West garnered interest from the market and some funding that allowed them to rebrand a bit, but the product line of just-add-water mixes was essentially as it is today. "After Expo West, things really took off – it was a rocket ship," Ackerman said. "One of the areas where we've seen incredible success is with our functional mixes, including our Paleo, Protein and Gluten Free varieties. We were first to market our Paleo pancake mix and Paleo toaster waffles."
Paleo has turned out to be more than the flash-in-the-pan it seemed when it was popularized by Loren Cordain in 2002, and Ackerman says that the trend shows no sign of fizzling and Birch Benders' sales of the Paleo pancake mixes are strong and still growing as they're picked up by mainstream grocers. "Consumers are looking to enjoy their favorite foods and not feel guilty afterwards" Ackerman said said. "As a brand, we're trying to let you eat like a kid again by offering delicious foods that are truly guilt free. Everyone loves pancakes or waffles, but as adults, we feel the need to cut back on them for health reasons. Now we don't have to cut back."
The same sensibility is behind this year's frozen waffles launch. "In this busy day and age, convenience is everything. We've had a lot of customers tell us that they love our mixes but only eat them on weekends because they don't have time to make them on weekday mornings. Our frozen waffles are even more convenient than our mixes – you just pop them into the toaster and you're good to go," Ackerman said. "It's been really exciting to watch those take off. The frozen waffle category was one that we thought was really ripe for innovation. The space is dominated by local legacy brands, and we saw an exciting opportunity to come in with more delicious classic and functional varieties. We're shaking the category up, the same way we did with pancakes."
Birch Benders just-add-water pancake and waffle mixes are sold in pouches that range in weight from 10 ounces to 16 ounces, depending on the variety, that retail from $4.99 to $5.99. A few staple varieties are offered in 24-ounce pouches that retail for $3.99 on the shelves of conventional grocers. Birch Benders Toaster Waffles are sold in boxes that contain six or eight, depending on the flavor, and retail at $3.99. They're currently sold by more than 8,000 retailers across the country.
For full article, click here.
VIEW PRESS PAGE